Working in progress… 6 new block of flats to passivhaus standards, or at least high energy efficient. They will be build in Bucharest, next year.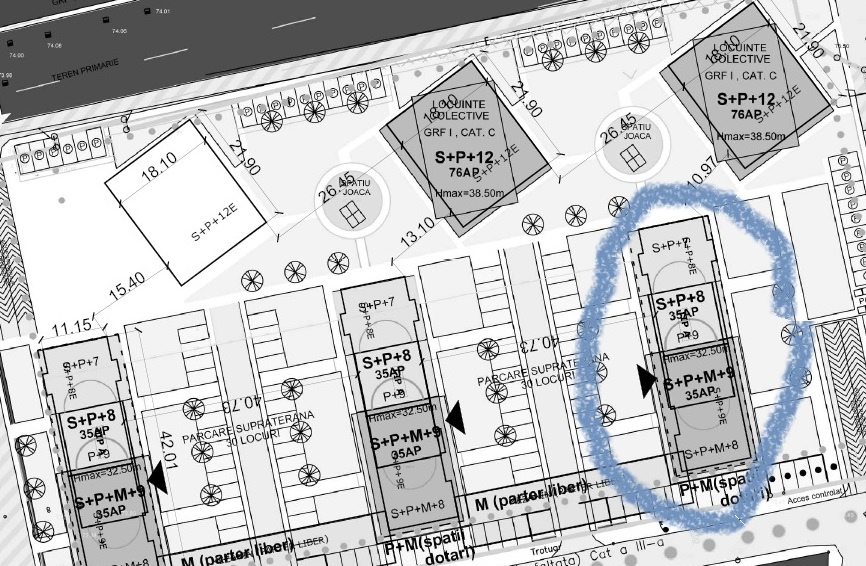 In order to create a cost benefit report I  simulate the first block of flats in PHPP. In the below article, I attach print screens from my results, running and investment costs.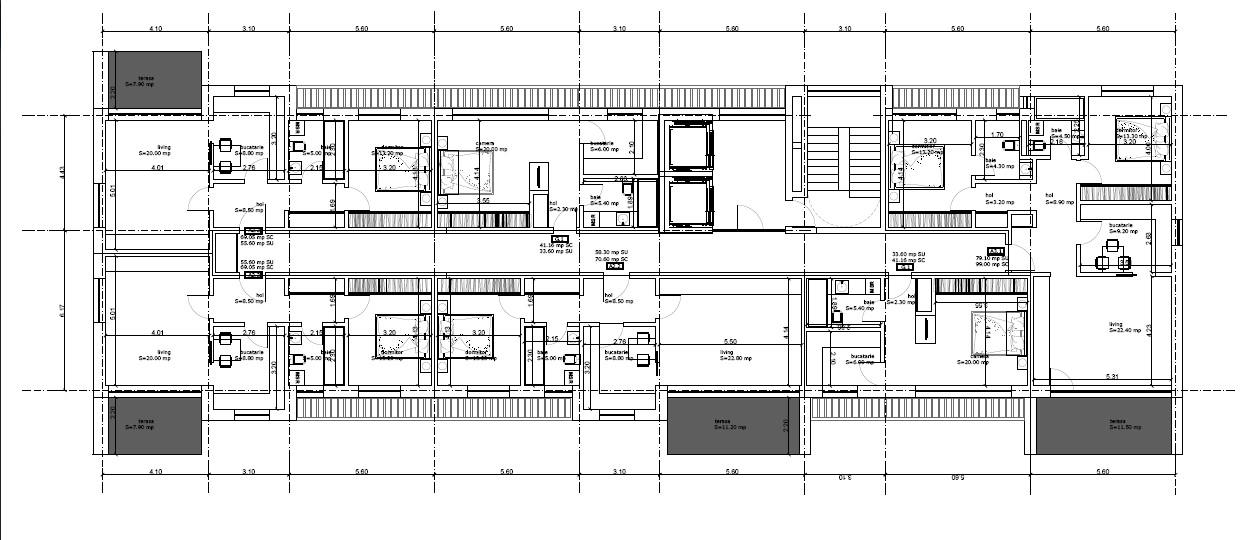 From my PHPP simulation if you the constructor don't insulate the block at all, use simple double glaze windows it shows a 171kWh/m2/year heat demand. To heat the hole block, on average, will be spend 23000Euro, equal to 6.3Euro/m2 each year.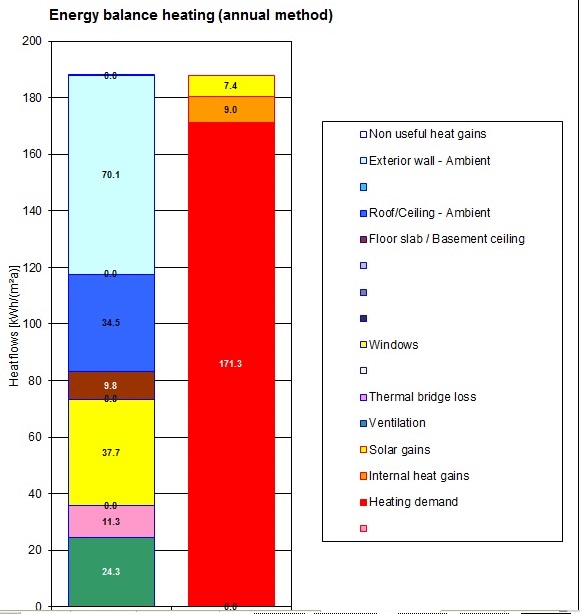 If it will be made to current regulation, the heat demand will be around 90kWh/m2/year. On this heat demand, to heat it, the owners will need to spend 3.4euro/m2/year, 12400Euro/year for the hole block.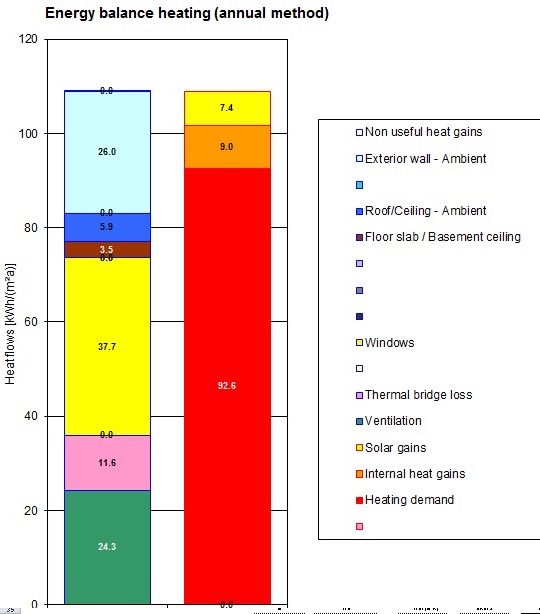 This is how much heat they need each month to keep the flats at 20C degrees.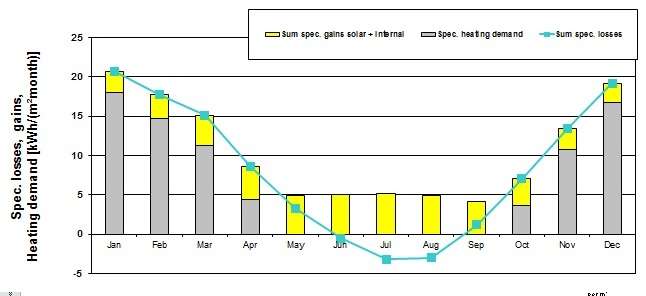 A better energy efficiency block of flats will need roughly around 39kWh/m2/year heat. The heating cost will be around 1.4Euro/m2/year and 5300Euro for the hole block.
The PassivHaus block will need 15kWh/m2/year. The heating cost will be around 0.5euro/m2/year, meaning 2000Euro the hole block per year. Amazing, isn't it? What do you think?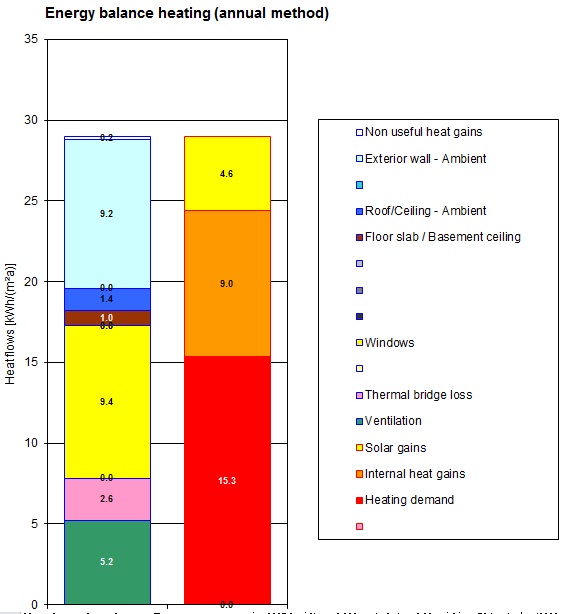 Heat demand for each month for a passive house block of flats.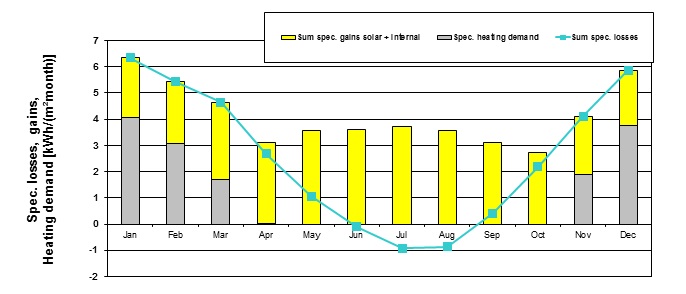 On the other side, from the investment point of view, It will cost extra 40.000Euro to build a high energy efficiency block of flats and around 100.000-130.000 Euro extra to get Passivhaus standards, both prices compared to the current regulation. The total predicted investment of one block will around 2.100.000Euro to current standard regulation (90-95 kWh/m2/year heat demand)
So far, what do you think?
When we speak about he CO2 emmision:
– the current regulation block of flats emits around 72 Tones of CO2 per year only for heating
– the energy efficient around 35Tones of CO2/year
– 15 and 20Tones of CO2/year for the PassivHaus block
More details will come.